720.412.9383

Welcome to Art Flooring Agency Dream Flooring, your trusted partner for top-quality deck restoration and refinishing services in Denver Area. We specialize in enhancing the beauty and longevity of your decks, ensuring they withstand the test of time while providing you with comfort and style.
At Dream Flooring, we understand the importance of maintaining a well-maintained and stunning deck that adds value to your property. Our team of skilled professionals is dedicated to delivering exceptional craftsmanship and outstanding results that exceed your expectations.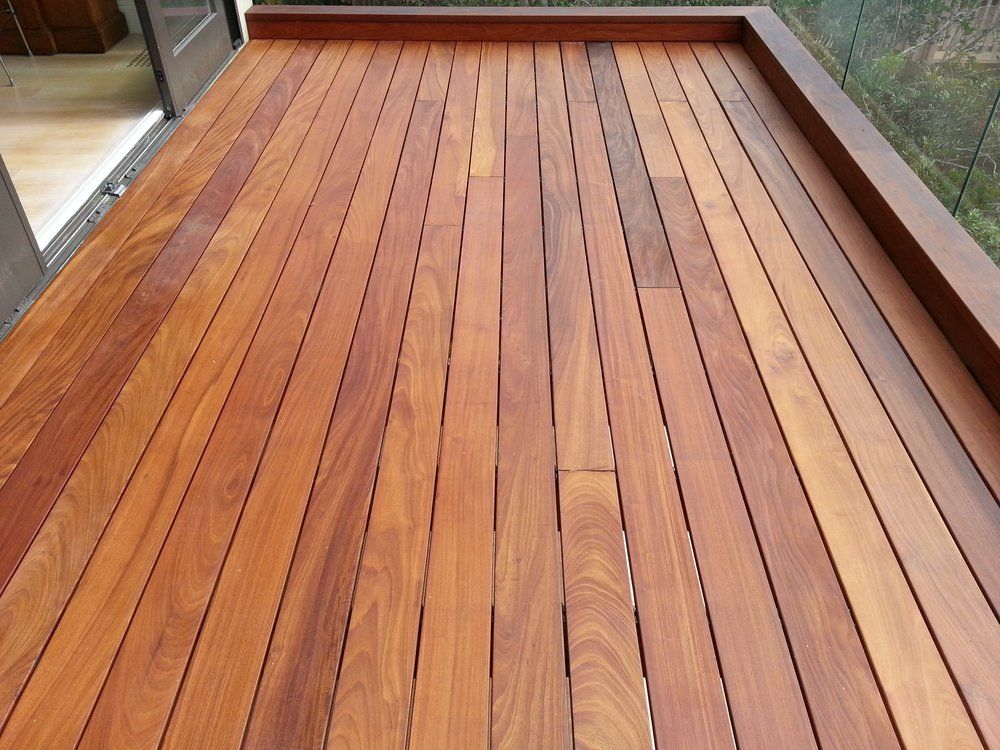 Why Choose Art Flooring Agency for Your Deck Restoration and Refinishing Needs?
1️⃣ Deck Restoration in Denver, Colorado: We are your local experts in deck restoration, serving Denver Area and its surrounding areas. From restoring weathered decks to repairing damaged structures, we have the expertise to revitalize your outdoor living space.
2️⃣ Deck Refinishing: Our refinishing services are designed to transform your worn-out deck into a beautiful, like-new surface. We utilize premium materials and advanced techniques to ensure a smooth, durable finish that enhances the natural beauty of your deck.
3️⃣ Long-Lasting Results: We believe in delivering long-lasting results that stand the test of time. Our team utilizes industry-leading products and techniques to ensure the longevity of your deck, allowing you to enjoy years of outdoor relaxation and entertainment.
4️⃣ Invest in Your Property and Comfort: Enhancing your deck not only adds value to your property but also creates a comfortable and inviting outdoor space for you and your loved ones. With our expert restoration and refinishing services, you can create an oasis of relaxation and entertainment right in your own backyard.
Experience the Art Flooring Agency Difference
When you choose Dream Flooring for your deck restoration and refinishing needs, you can expect:
✅ Professional and Friendly Service: Our team is committed to providing exceptional customer service, guiding you through the process from start to finish and addressing any questions or concerns you may have.
✅ Attention to Detail: We pay meticulous attention to every aspect of the restoration and refinishing process, ensuring that no detail is overlooked and that your deck receives the care and attention it deserves.
✅ Competitive Pricing: We offer competitive pricing without compromising on quality. Our goal is to provide you with exceptional value for your investment.
✅ Satisfaction Guaranteed: We stand behind our workmanship and offer a satisfaction guarantee. Your complete satisfaction is our ultimate priority.
Ready to Transform Your Deck?
Invest in the beauty, durability, and comfort of your deck with Art Flooring Agency Dream Flooring. Contact us today to schedule a consultation and let our experts bring your deck to life.
Don't miss out on the opportunity to transform your outdoor space. Choose Art Flooring Agency for exceptional deck restoration and refinishing services in Denver Area.
720.412.9383
Serving Metro Denver Area
Littleton Area
Greenwood Village Area
Centennial Area
Aurora Area
Parker Area
Castle Rock Area
Castle Pines Area
Glendale Area
Lakewood Area
Columbine Area
Morrison Area
Golden Area
Wheat Ridge Area
Arvada Area
Westminster Area
Commerce City Area
Boulder Area
Choose finish for your hardwood floors
Different steps of wood flooring installation and refinishing
#hardwoodfloorinstallation #hardwoodfloorrefinishing #engineeredhardwoodinstallation #vinylflooringinstallation #epoxygarageflooring #laminateflooringinstallation #wallwooddecoration #screeningcoat #tileinstallation #oakflooring #mapleflooring #walnutflooring #bambooflooring #corkflooring #linoleumflooring #luxuryvinylplank #porcelainflooring #ceramictile #mosaictile #grayflooring #whitewashedfloors #herringboneflooring #parquetflooring #distressedwood #rusticflooring #modernflooring #industrialflooring #midcenturymodern #bohemiandecor #coastalstyle #flooringcontractor #tilingexpert #flooringcompany #flooringexperts #tilecontractor #flooringpros #flooringinstallation #tilinginstallation #homeimprovement #renovation #interiordesign #homedecor #remodeling #homerenovation #homeremodeling #homedesign #homeupgrade #floorcleaning #floorcare #floorpolishing #floorwaxing #flooringmaintenance #floorsealing #tilecleaning #tilemaintenance #groutcleaning #groutsealing #hardwoodflooring #hardwoodfloors #vinylplankflooring #epoxyflooring #laminatefloors #wallpaneling #walldecor #refinishfloors #flooringideas #tileideas #garageflooring #garagefloors #garagefloorcoating #floortrends #tilingtips #flooringtips #homediy #homeremodel #flooringdesign #tileinspiration #woodwalls #woodwalldecor #tilingdesign #flooringoptions #flooringchoices #flooringinstallationtips #flooringinstallationpros #tilinginstallationpros #tilinginstallationtips #floormakeover #flooringtransformation #tiletransformation #woodfloors #tilingprojects #floorspiration #tilinginspiration #flooringinstallationideas #tilinginstallationideas #flooringspecialists #tileexperts #hardwoodexperts #woodfloorrefinishing #woodflooringideas #tileflooring #woodflooringinstallation
#sunsetbeach #huntingtonbeach #costamesa #newportbeach #coronadelmar #irvine #lagunabeach #lagunahills #lagunaniguel #danaPoint #sanjuancapistrano #ranchoMissionViejo #laderaranch #lasflores #missionviejo #Irvine #ranchosantamargarita #cotoDeCaza #trabucoCanyon #silveradocanyon #foothillranch #lakeforest #portolahills #lagunawoods #lagunahills #alisoViejo #sanclemente #sanonofre #capistranoBeach #monarchbeach #danapointca #danapointlife #sanjuancapistranoca #sanjuancaplife #ranchosantamargaritaca #ranchosantamargaritahomes #laderaranchca #laderalife #missionviejoca #missionviejohomes #sanclementeca #sanclementehomes #beachcities #orangecountybeaches #southorangecounty #oceancounty #socalliving #socalhomes #socalrealtor #socalrealestate
To explain: Different steps of wood flooring installation and refinishing